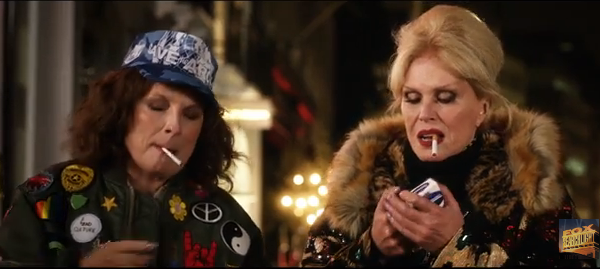 Patsy and Edina are back, sweetie darlings, and they're as funnier and classless as ever! The international trailer for the Absolutely Fabulous movie is here, and I'm kind of obsessed with it.
From the looks of it, it appears the duo are running away from the law after Edina, who tries to sign Kate Moss as a client, accidently sends the skinny supermodel plunging into the Thames!
Patsy, who of course will do anything to protect her friend, escapes with her to the south of France. The rest is comedy gold.
The movie comes out July 22. I'm SO there!